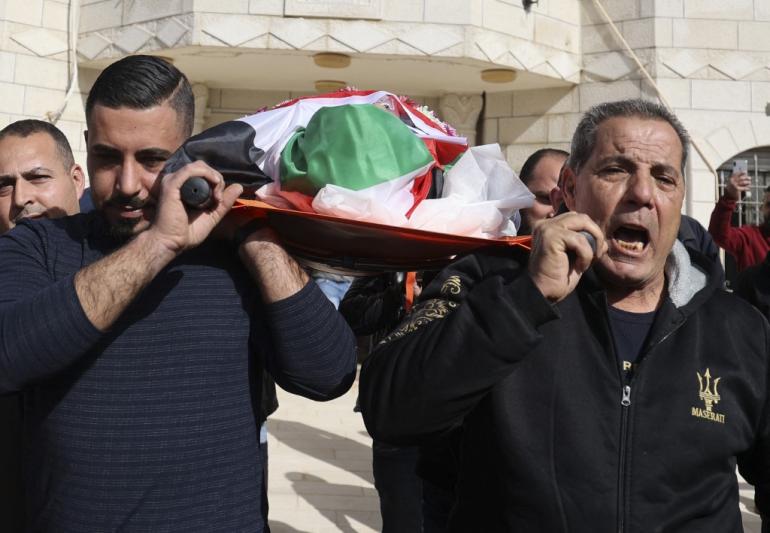 "It leaves a hole in all of us," said Hala Hamad, one of Omar Assad's daughters.         
Assad lived in the U.S. for about 40 years and he spent most of that time in the Milwaukee area 
before returning to the West Bank in 2009, his younger brother Nawaff Assad told Journal Sentinel. 
                              "He used to make us laugh," said Nawaff. 
  Omar Assad had five daughters and two boys – seven kids in total – that loved him very much, and all of them lived in the United State. He was a 78-year-old elder that loved his family and never hurt anybody. He was really cool and awesome, living his life to the fullest, and now he became an ancestor watching from the other side.  
     "Our family is devastated and heartbroken," said Hala Hamad.  
 Reuters and the Washington Post cited reporters from Palestinian officials saying that Assad was returning to his home in the West Bank on a Wednesday after visiting his relatives when  Israel soldiers stopped him, handcuffed him and led him away.
The Army said the soldier Omar Assad, who has U.S citizenship, was asleep when they cut the zip-ties and left him face-down in an abandoned building where he was detained with three other Palestinians last month.
 My brother Ziair has also suffered at the hands of the Army and he never got justice. One day an army dude came up to my little brother and threatened his life when he was only 5 years old.
I never forgave the Army dude for what he did to my brother, but the reason I picked this story is because this elder got killed by the army while visiting his family and ended up passing away. I felt connected reading about this elder, whose kind soul and loving heart got killed for no reason.