Original Post Date
2001-01-16 12:00 AM
Original Body
FEDERAL JUDGE UPHOLDS GIULIANI'S POLICY ON ARRESTING HOMELESS FOLKS FOR SLEEPING IN CARDBOARD BOXES, THEIR CARS AND OTHER OUTSIDE LOCATIONS.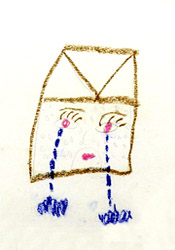 by By DAVID ROHDE, NY TIMES ( courtesy of The Homeless People's Network)
A federal judge has upheld a Giuliani administration policy that allows police officers to arrest homeless people for sleeping in cardboard boxes in public. Judge John S. Martin Jr. ruled on Tuesday that a 1969 Sanitation Department regulation barring people from abandoning cars or boxes on city streets could be applied to homeless people sleeping in boxes.
The ruling, in Federal District Court in Manhattan, was a rare victory for the Giuliani administration in a series of court battles over homelessness. In February, a state judge blocked an administration effort to bar homeless people from shelters if they failed to meet work requirements and other welfare eligibility rules.
Judge Martin's ruling stemmed from a lawsuit filed by a homeless Army veteran, Augustine Betancourt, one of 25 homeless people arrested for sleeping in cardboard boxes in a Lower Manhattan park in 1997. Police held Mr. Betancourt for 27 hours, strip-searched him and issued him a summons after the Manhattan district attorney's office declined to prosecute him.
Michael D. Hess, the city corporation counsel, said Judge Martin's ruling was a victory for the city's crackdown on quality- of-life offenses. "We thought it was significant and important," Mr. Hess said. "It was a challenge to one aspect of the program, and we're gratified that the federal court has upheld the regulation."
But Douglas H. Lasdon, a lawyer with the Urban Justice Center who represented Mr. Betancourt, said he was dismayed by the ruling. "I think it's a dishonest and insensitive opinion," he said.
Mr. Lasdon said he had not decided whether to appeal. He and Eric Twiste, a lawyer who also worked on the case, said they were simply trying to prevent the city from improperly applying the regulation to homeless people.
The regulation is one of numerous laws and rules used by police officers to order homeless people off city streets or out of city parks. For example, Parks Department regulations ordering all people out of parks at 1 a.m. or barring camping without a permit are used more often by the police against the homeless.
The Sanitation Department regulation attacked in the lawsuit was used by the police to arrest fewer than 200 homeless people between 1993 and 1998, according to court documents. Mr. Lasdon said he decided to file the lawsuit after Mr. Betancourt walked into a legal clinic he was operating at a soup kitchen and complained about the arrest.
"I thought it was, at a minimum, important to show symbolically that quality-of-life enforcement had exceeded reasonable and legal limits," Mr. Lasdon said. "I was not trying to have any major policy changes from this one little case."
The sanitation code regulation at the center of the dispute is titled "Vehicles and other movable property." The section describing its intent reads: "The need for this legislation is indicated by the ever-increasing number of abandoned cars in the city of New York. The purpose of this section is to punish those persons who abandon and/or remove component parts of motor vehicles in public streets."
The regulation bars people from leaving "any box, barrel, bale of merchandise or other movable property" on city streets or erecting a "shed, building or other obstruction." It also blocks people from abandoning "any motor vehicle, not otherwise lawfully parked," on city streets.
When the Giuliani administration began its quality-of-life crackdown in 1994, it issued police guidelines with a new interpretation of the 1969 regulation. The ban on anyone erecting an "obstruction" on city streets could be applied to a homeless person sleeping in a cardboard box.
Mr. Lasdon argued that the rule was improperly applied to Mr. Betancourt and was part of an effort by the Giuliani administration to "oppress, threaten and intimidate" the homeless.
Judge Martin found that the city's interpretation of the regulation was reasonable, and he dismissed all but one of Mr. Betancourt's claims. The judge found that Mr. Betancourt had been improperly strip-searched. A lawsuit based on that claim alone, the judge ruled, could continue.
City officials said the arrests were necessary after homeless people who left debris in Collect Pond Park, across from the Manhattan Criminal Court building at 100 Centre Street, refused offers of shelter.
In an interview last year, Mr. Betancourt said he feared for his safety in city shelters and felt more comfortable on the street. After serving three years in the Army, he received an honorable discharge in 1987, then began a slow slide into homelessness. Mr. Betancourt, who said he suffered from depression and anxiety attacks as an adolescent, gradually cut off contact with his elderly parents. Odd jobs dried up after the stock market crash of 1987. In 1988, he lost a room in a cheap hotel. The 1997 arrest was Mr. Betancourt's first.
Mr. Hess said the administration's policies toward the homeless had succeeded. "It has improved the quality of life and the feeling of security people have," he said. "I think most citizens of the city, if they are walking in the park and they see some unknown figure sleeping in a cardboard box, they don't feel very secure."
Mr. Lasdon last had contact with his client several weeks ago. Mr. Betancourt, he said, remains homeless.